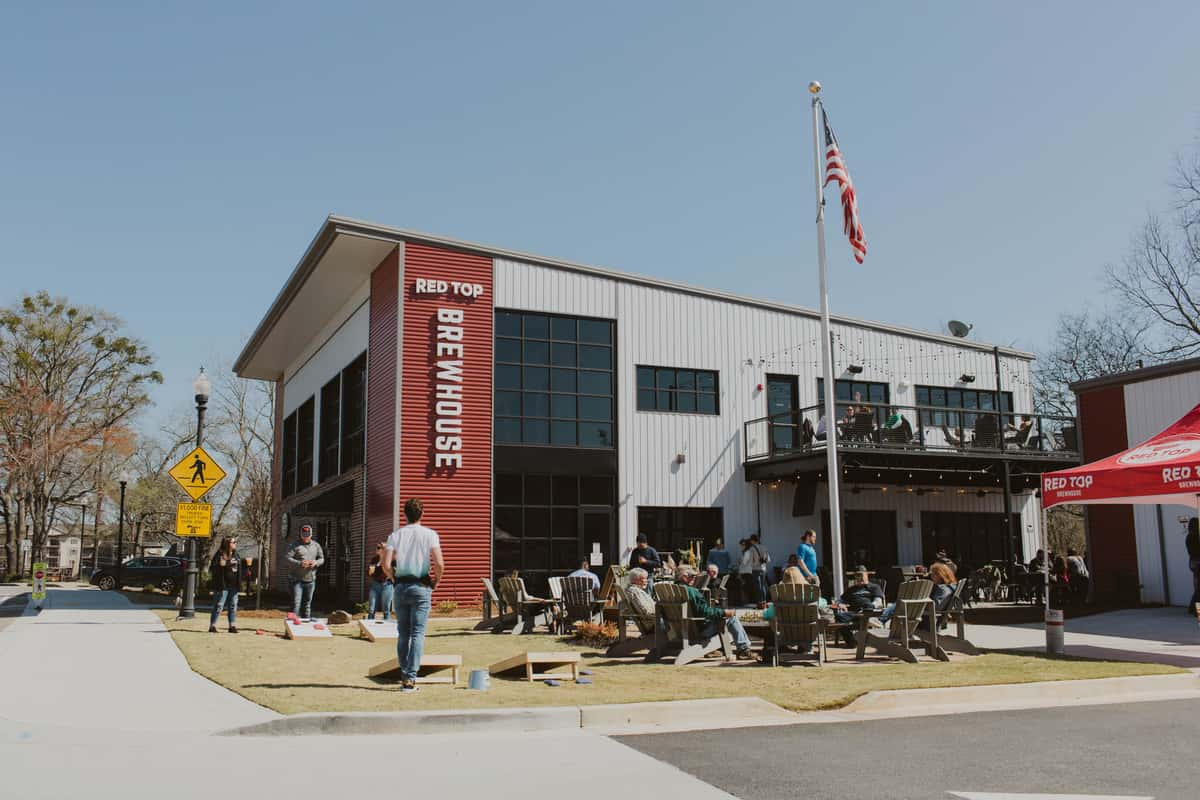 Summer In The Lake City
Summer In The Lake City
Lake City's Summer Lineup
By: Kaelie Birkett
June 1st, 2021
Acworth, GA- Your friends are here this summer! Come join us in Acworth this summer for a local craft beer and some summer fun. The summer lineup is everything we needed after this last year. We are here to bring people together at the Brewhouse, but also at the local city events.
June Lineup
Parks and Rec Trivia on June 3rd from 7-9 p.m. Test your knowledge about all things Pawnee with Parks & Recreation Trivia and win some awesome prizes! "There will be alcohol there, so I will go as well." - Ron Swanson
First Friday Concert Series at Historic Downtown Kennesaw from 6-9 p.m. on June 4th.
The Run for the Wounded Heroes Kennesaw Grand Prix 5k Series on June 5th at 7:30 a.m.- 9 a.m.
Bingo at the Brewhouse on June 10th from 7-9 p.m.
Grab your girls for Ladies Night, 10% off and live music from Megan Fowler on June 10th and enjoy a fresh glass of Red Top Sangria.
Acworth Farmers Market is every Friday Morning from 8 a.m.-12 p.m. the market takes place at Logan Farm Park.
Kennesaw Farmers Market is every Wednesday from 3:30-7:30 p.m. at Kennesaw First Baptist Church.
Outdoor Movie at Swift Cantrell Park on June 5th from 6-10 p.m.
Historic Walking Tour of Kennesaw June 12th at 11 a.m. Reservations are required.
Jurassic Parks & Rex is on June 18th at Logan Farm Park at 7 p.m. The showing of Jurassic Park will begin at dusk. Your favorite local brewery, Red Top Brewhouse will be hosting concessions and adult beverages available for purchase. This event is free to the public.
Juneteenth Celebration: Juneteenth is June 19th in observance of the last African American slaves were freed from the Union Army in 1865. The City of Acworth will be hosting a Concert on the Green from the Total Package Band to celebrate and bring together all cultures of Acworth. Food and refreshments will be available from Red Top Brewhouse. The City encourages bringing your own seating to enjoy the concert.
Trivia with Lights Up Entertainment is at Red Top Brewhouse on Mondays at 7 p.m. in June.
We have a slew of lineups for Live Music on Wednesday and Thursday Nights. Enjoy a Lake City cocktail and come listen to some live music.
Ethan Senger- June 2nd 7-10 p.m.
Jorge Valenzuela June 9th 7-10 p.m.
The Steven Brooks Band June 16th 7-10 p.m.
Megan Fowler June 17th 7-10 p.m.
Aspen Anonda June 23rd 7-10 p.m.
Stephanie Berlanga June 30th 7-10 p.m.
Trevor Startt June 24th 7-10 p.m.
July Lineup
July 3rd: Salute to America at Depot Park in Downtown Kennesaw from 6pm-10pm. Depot Park stage has a lineup of bands to enjoy and ring in the 4th of July followed by fireworks.
July 4th: The land of the free because of the brave. Join us in Downtown Acworth to let freedom ring and enjoy Metro Atlanta's largest firework extravaganza. Each year live music and fireworks are hosted at Cauble Park. Live music starts at 5:30 p.m. Fireworks start booming at 9:30 p.m. (depending on weather). Admission is free, but tables are available for purchase here by June 26th at 2 p.m.
Classic Car Cruise this summer is on Saturday, July 31st from 4-9 p.m. Grab a pint from Red Top Brewhouse before taking a stroll down Main St to see the classic cars lined up. There is no entry fee, but a $5 donation to a local charity is requested to enter the cruise.
Live Music Lineup with some Red Top faves.
Courtney Dickinson July 1st 7-10 p.m.
Ethan Senger- July 14th 7-10 p.m.
Aspen Anonda July 15th 7-10 p.m.
SJ & Dave July 21st 7-10 p.m.
Men in Blues July 28th 7-10 p.m.
Trivia with Lights up Entertainment on Monday nights starting at 7 p.m. in July.
Bingo at the Brewhouse on July 8th, July 22nd, and July 29th.
Harry Potter Trivia on July 26th 7-9 p.m. Harry Potter's birthday is coming up and what better way to celebrate than by hosting Harry Potter trivia! Our Patronus is in the shape of fabulous prizes for those that win!
Red Top Brewhouse Parking Lot Party - July 31st info TBD.